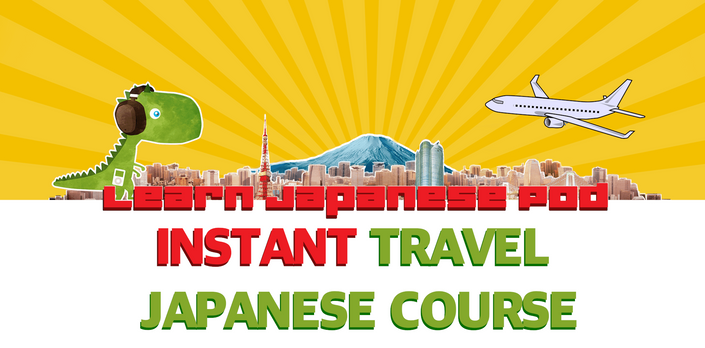 Instant Travel Japanese Course
All the Japanese you need to know for your trip to Japan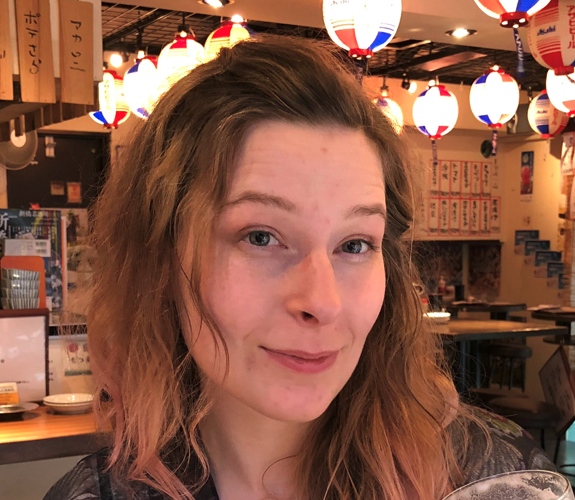 "I wish I could have had this course before my trip to Japan! It has the same sort of insider wisdom, interesting content & fun vibe as the great podcast series I love. Alex and Ami guide you through a whole load of holiday situations including etiquette at shrines and even some useful emergency situation vocab! Everything is explained well, with plenty of examples, but unlike a lot of other travel resources you learn sentence patterns that are actually natural sounding Japanese you can keep on using! (I can't exaggerate how amazing that is! I'd totally recommend this course(And podcast) if you're planning to visit Japan. Thanks so much guys!"
- Angie S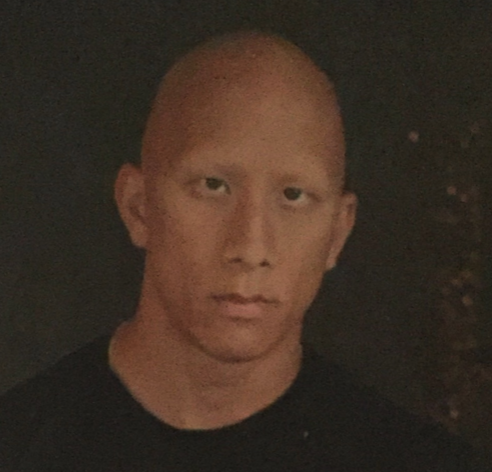 "I have had the fortunate opportunity to be a subscriber of Learn Japanese Pod since its inception, and it is without question the best Japanese learning platform out there. I have tried numerous Japanese learning sites and resources, and Learn Japanese Pod is second to none, as it has taken my Japanese conversation skills to the next level. I have been eagerly awaiting the delivery of the new Travel Japanese course that was just released, and the wait was totally worth it! Alex and the staff at Learn Japanese Pod have worked extremely hard at bringing this product to their listeners and the end result shows what a phenomenal job they have done. A must have course for anyone who wants to level up on their Japanese!"
- Chris C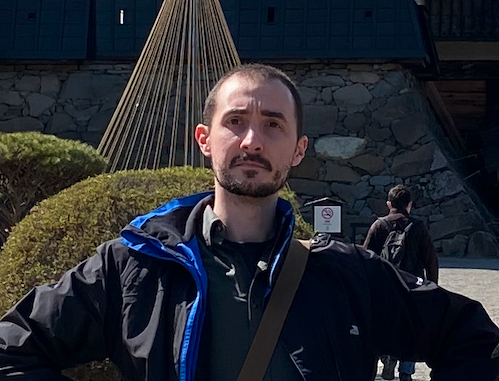 "The course is super fun. Each lesson is like a mini episode of Learn Japanese Pod. After only a few lessons I've picked up lots of useful phrases as well as general travel tips such as the best way to get into Tokyo from Narita airport. I totally recommend it to anyone planning a trip to Japan."
- Mark S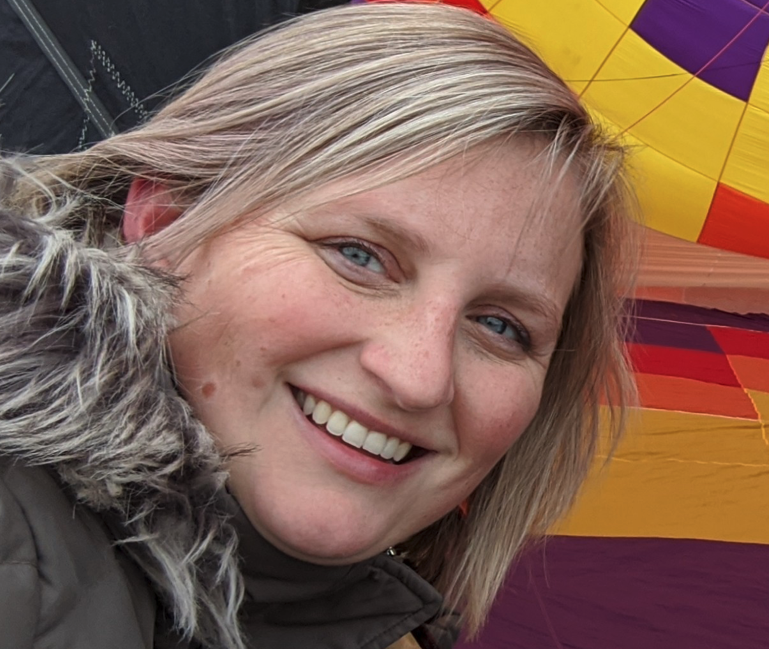 "I really enjoy the way Alex and Ami explain Japanese. The lessons include audio lessons along with a PDF of the dialogs and some more explanation. Alex understands what things usually trips up an English speaker when learning Japanese and makes it a point to explain those parts of the language better. This course really covers everything a person on vacation in Japan might need."
- Tara H
Are you planning a trip to Japan?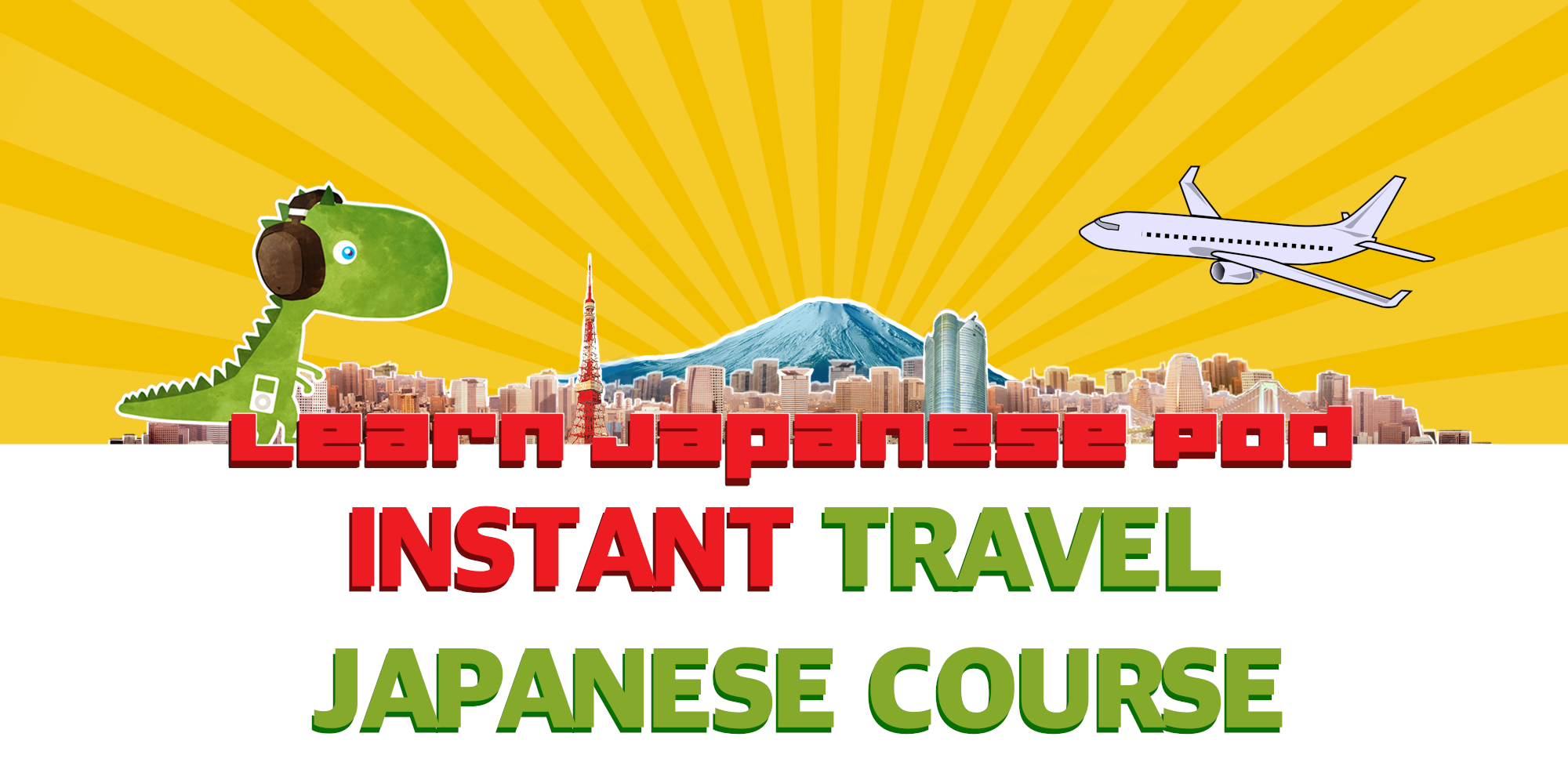 Are you planning a trip to Japan? Are you worried that the language barrier might get in the way? Do you want to have a much deeper and enjoyable experience in Japan? If so, then this online audio course will teach you all the useful Japanese you need to know for a trip to Japan. You will learn only the most useful and fun dialogs, phrases and vocabulary to help you travel independently to fully enjoy and appreciate the culture, places and people of Japan. You will also get advice on great places to visit and things to do in Japan that don't appear in your usual guide book.
Who is this course for?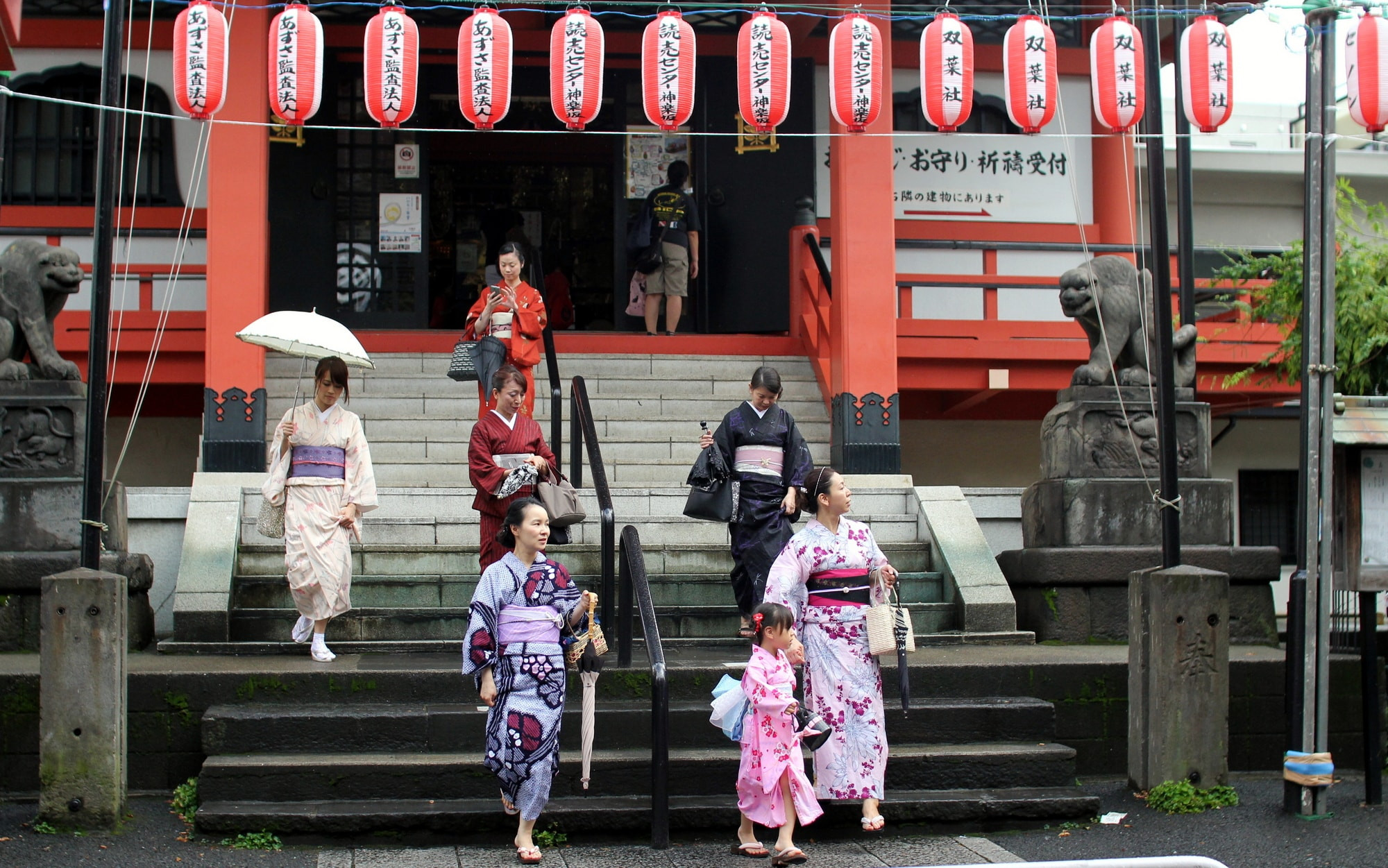 This is a Japanese language course for people wanting to visit Japan on a trip and even those considering living here on a more long term basis. This assumes no prior knowledge of Japanese so complete beginners or those will a little Japanese will get a lot out of this course. This course is also for people who want insider advice on where to visit as well as tips and information on the culture and things to do in Japan.
If you want a fun, easy-to-use audio course that you can study anywhere at your own pace then this course is for you!
What will you learn on this course?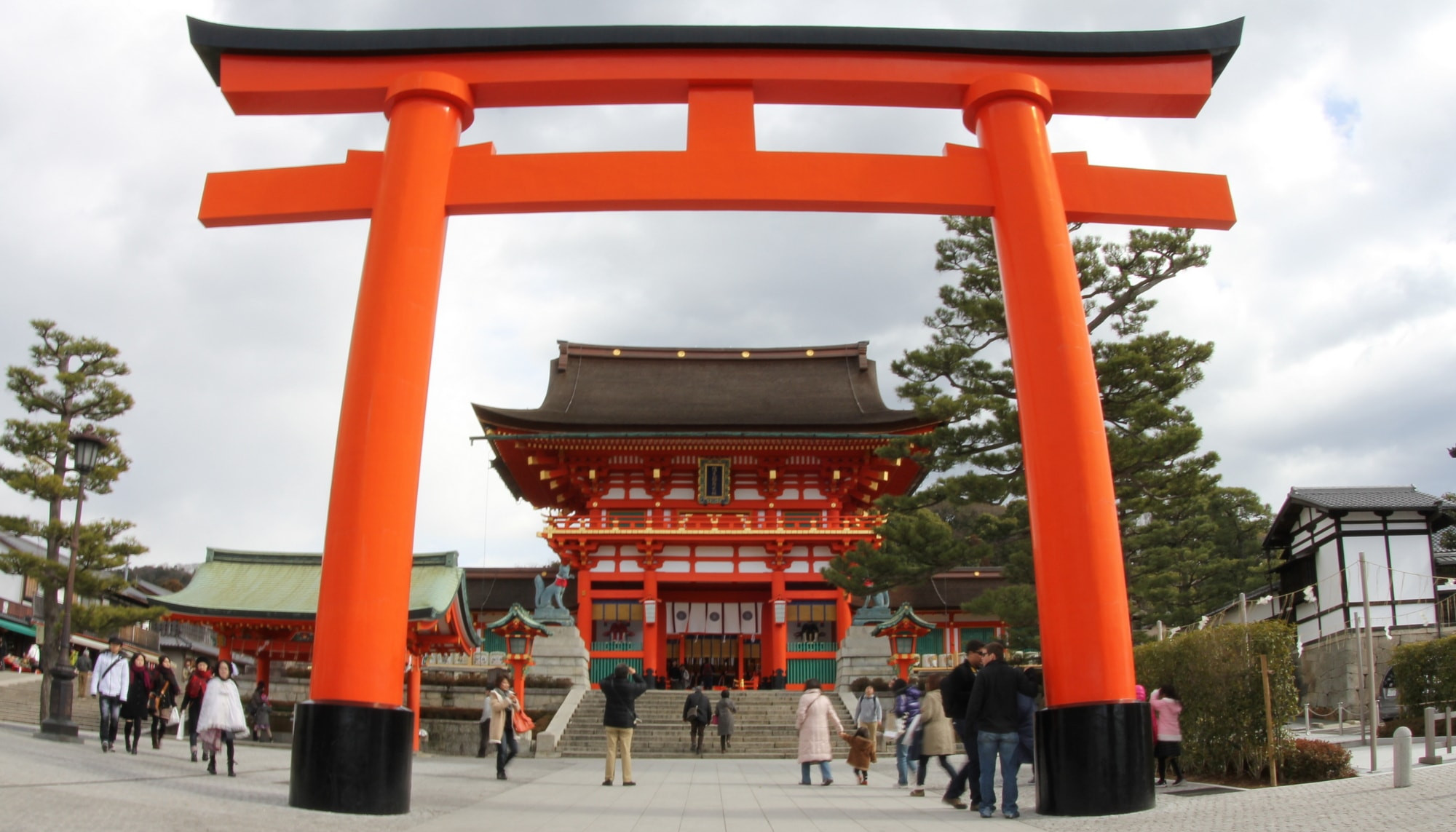 By the end of this course, you will be able to understand and say a range of key phrases and vocabulary that will allow you to travel around Japan more smoothly and independently. You will be able to interact with native Japanese speakers at a basic level to communicate your questions, needs and ideas to help you travel with more easy throughout Japan.
Here are some of the topics included in this course:
Arriving in Japan
Asking directions
Useful phrases for getting around on local transport
Restaurants and food
Shopping
Sightseeing
Going to a Japanese onsen or hot spring
Visiting a Japanese castle
Basic small talk for making new Japanese friends
Insider tips, advice and information on places to visit
Japanese culture...and more!
How do you study this course?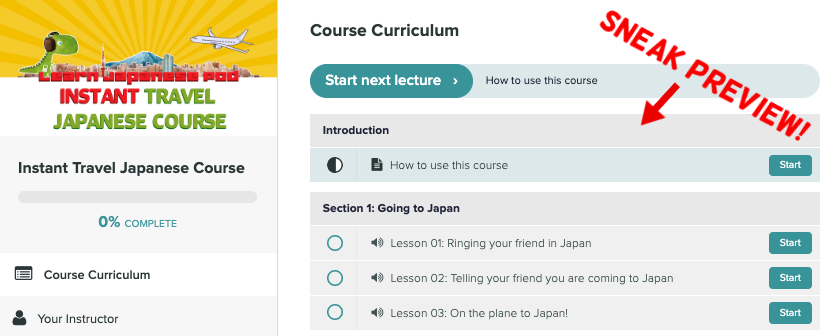 Each lesson has three sections, 1) the main lesson, 2) audio drills and 3) the quizzes. The main lesson is a 15 to 20 minute audio lesson explaining the vocabulary, phrases, dialogs and cultural aspects you need to know for particular travel situations such as shopping or asking for directions.
Next are the audio drills which are a set of phrases you can listen to repeatedly to improve your listening, pronunciation and memorization on the lesson. Simply listen and repeat aloud for the best results for memorization and being able to speak more fluently.
And finally are the lesson quizzes to check you fully understand everything from the lesson. All chapters include PDF lessons notes and text if you want to read the lessons. All the audio and PDF content can be downloaded for later study when you are offline.
This course is compatible with most browsers on desktop PCs, Macs and mobile devices.
I recommend that you study all the lessons from start to finish. However, it is also possible to study each lesson in any order you wish depending on what you would like to know.
I also recommend listening to and repeating out loud the audio drills so you can really internalize the language in order to say it naturally without thinking.
Why did I make this course?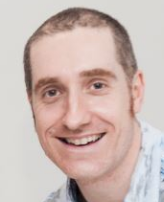 Hi, my name is Alex and some of my biggest loves are learning languages and traveling. But it wasn't always that way. My first week in Tokyo as a student of Japanese was overwhelming to say the least. I couldn't understand anyone, I couldn't read anything and shopping and ordering food were major headaches. It also didn't help that I had got food poisoning on the flight over from London. In my feverish confused state, I was sure I had made a mistake coming to Japan.
BUT...
Fast forward 12 months and I was convinced that I didn't want to leave Japan. I had had a fantastic year and I didn't want it to end. And 20 years later, I am still here in Japan!
What changed? Three things changed my whole perspective.
First, I started to make Japanese friends. Second, I started to very slowly improve my ability to speak and understand Japanese. And finally, I realized that the first two points were a lot easier than I had ever imagined.
I wish I had known this before coming to Japan. I wish I could have learned useful phrases for travel, shopping, eating out and making friends. And this is how this course came about. This is the course I would have taken before coming to Japan to be fully prepared. I hope people new to Japan, can take advantage of my 20 years of of trial and error in discovering the most effective and useful phrases for living, traveling and navigating Japan like a true ninja.
What makes this course unique?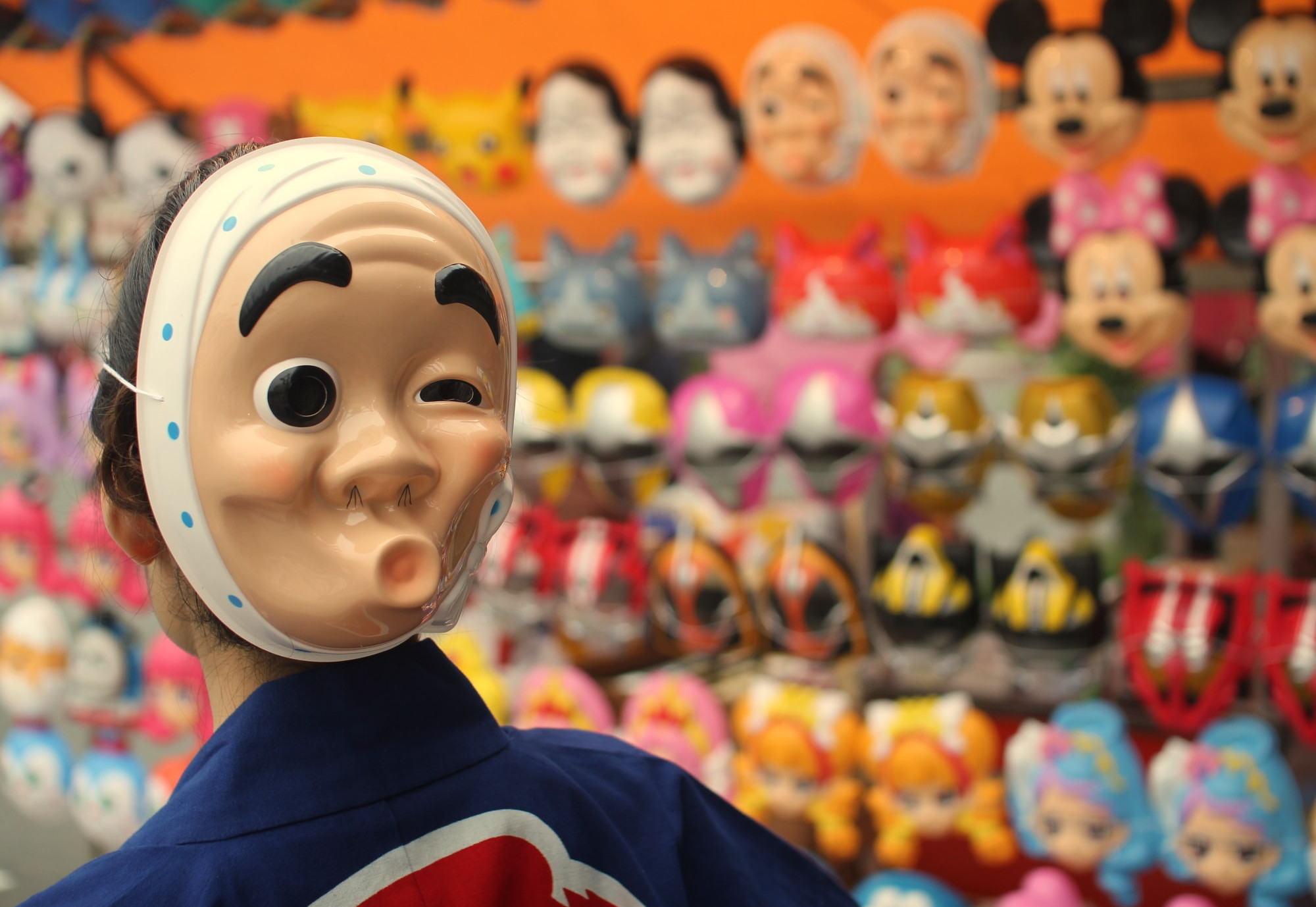 Here are some things that make this course unique:

Only high frequency language
I have included only the most commonly used and effective phrases learned from my 20 years of living and traveling around Japan.
It's fun
I've tried as much as I can to make the lessons entertaining and fun. Many textbooks can contain a lot of information but they tend to be dry and boring. The audio lessons are light hearted and fun to make it easier for you to enjoy and maintain your motivation throughout the course.
Not only language lessons but also travel tips
This isn't only a language course but also a guide to some great places to see and things to do in Japan that aren't included in your usual guide book
Test and track your progress
This course shows you a percentage so you can track your progress. You can also test yourself with the fun lesson quizzes.
Talk to other members
There is a comment section at the bottom of every lessons where you can leave your questions and comments and interact with the other students and me.
I'm always adding new material
I'm always adding new lessons, travel tips and extra video to make this the best travel Japanese course out there at no extra cost to you. So this course is always expanding, evolving and improving to make this the best possible travel Japanese course for you!
Study anywhere at your own pace
As this course can be accessed online and downloaded, you can study anywhere, anytime and at your own pace.
Bite sized chunks
Each lesson is broken down into bite sized chunks so you can come back and study in small steps at your own pace and avoid overwhelm.
If that all sounds good to, why not enroll right now?
LET'S DO THIS!
Your Instructor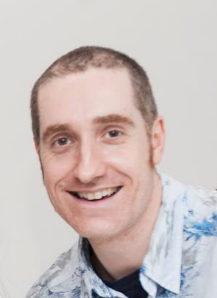 Alex is the creator of Learn Japanese Pod, a website and podcast dedicated to helping you learn the Japanese they forgot to put in the textbook
Course Curriculum
Introduction
Available in days
days after you enroll
Section 1: Going to Japan
Available in days
days after you enroll
Section 2: Arriving in Japan
Available in days
days after you enroll
Frequently Asked Questions
When does the course start and finish?
The course starts now and never ends! It is a completely self-paced online course - you decide when you start and when you finish.
How long do I have access to the course?
How does lifetime access sound? After enrolling, you have unlimited access to this course for as long as you like - across any and all devices you own.
What if I am unhappy with the course?
We would never want you to be unhappy! If you are unsatisfied with your purchase, contact us in the first 30 days and we will give you a full refund.